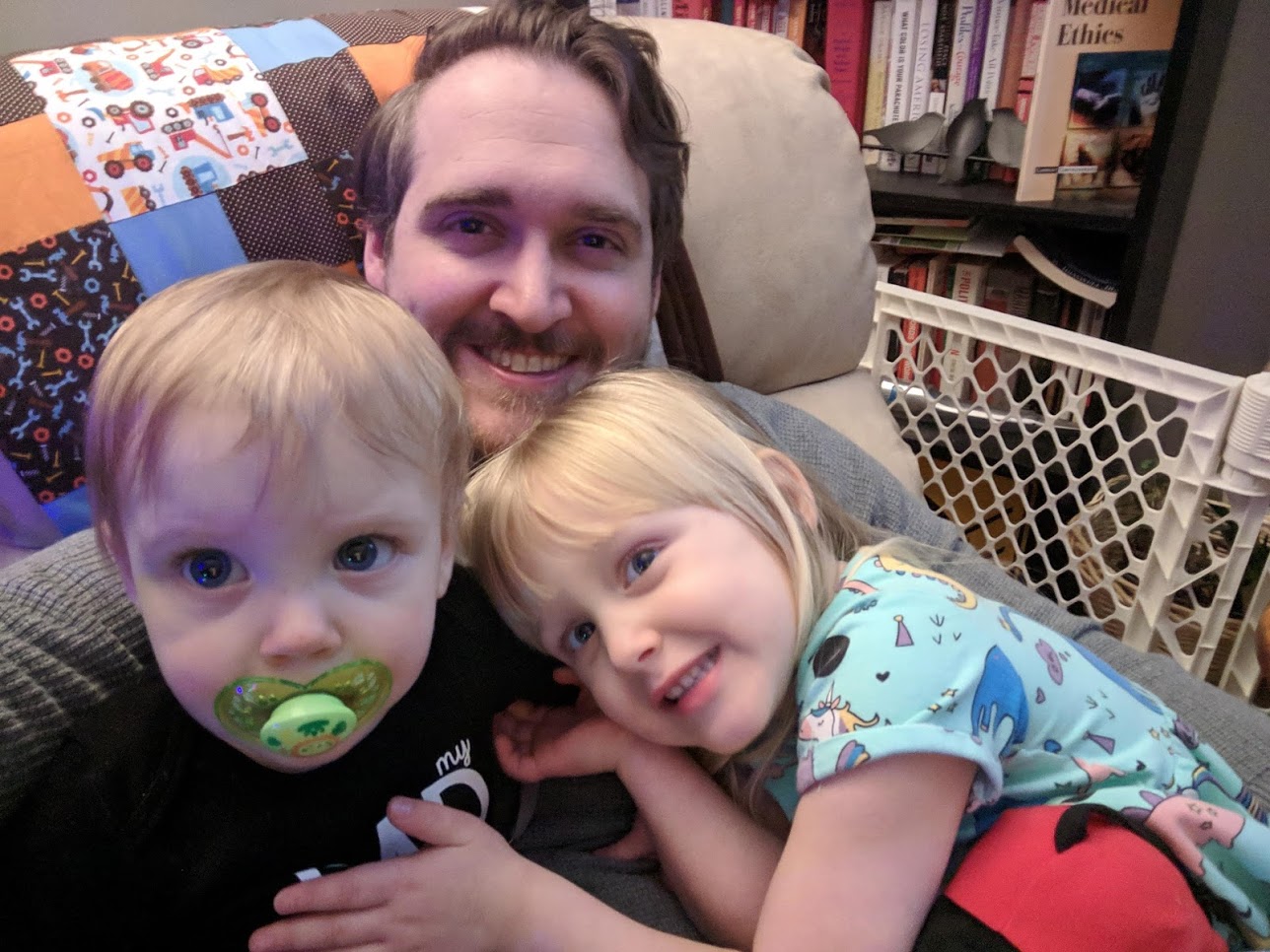 Hi, I'm Trevor. Nice to meet you. (I mean that in a genuine way, not in any sort of Minnesotan passive-aggressive way).

I grew up in Mankato, Minnesota but now call St. Paul home. It took a bit to get used to the "big city" but I love its character, community, and the view of the Mississippi River.
Family means everything to me and when I became a father for the first time, my life had new meaning. UPDATE: When I became a father for the second time, my life once again had new meaning. :) I couldn't be more proud of my daughter, son, and wife and strive to be the kind of people they are, and are becoming.

My love for film making started in college when I figured out what I could create with a camera and a computer. I love to sit at a computer for hours working on an edit . Recently I've worked on a few short films, family vlogs, online advertising content, and wedding films.
Outside of those things, I enjoy eating frozen pizza, annoying my wife with new dad jokes, and yard work. Okay, only two of those things are true.
What I do
I help clients grow and engage their target audience by planning, filming, and editing videos that move people to take action to improve people's lives.
I look forward to telling many more stories. I'd love to help tell yours.
-TV